The Autumn Quarter

This fall we're exploring the elements: air, fire, water, earth, wood and metal. We'll be exploring breathwork, physical practices, the elements of the tarot, and the wisdom of nature.
We meet over 11 Tuesdays at 6 pm PST over zoom.
*No session on Tuesday, October 25th, and Tuesday, November 29th*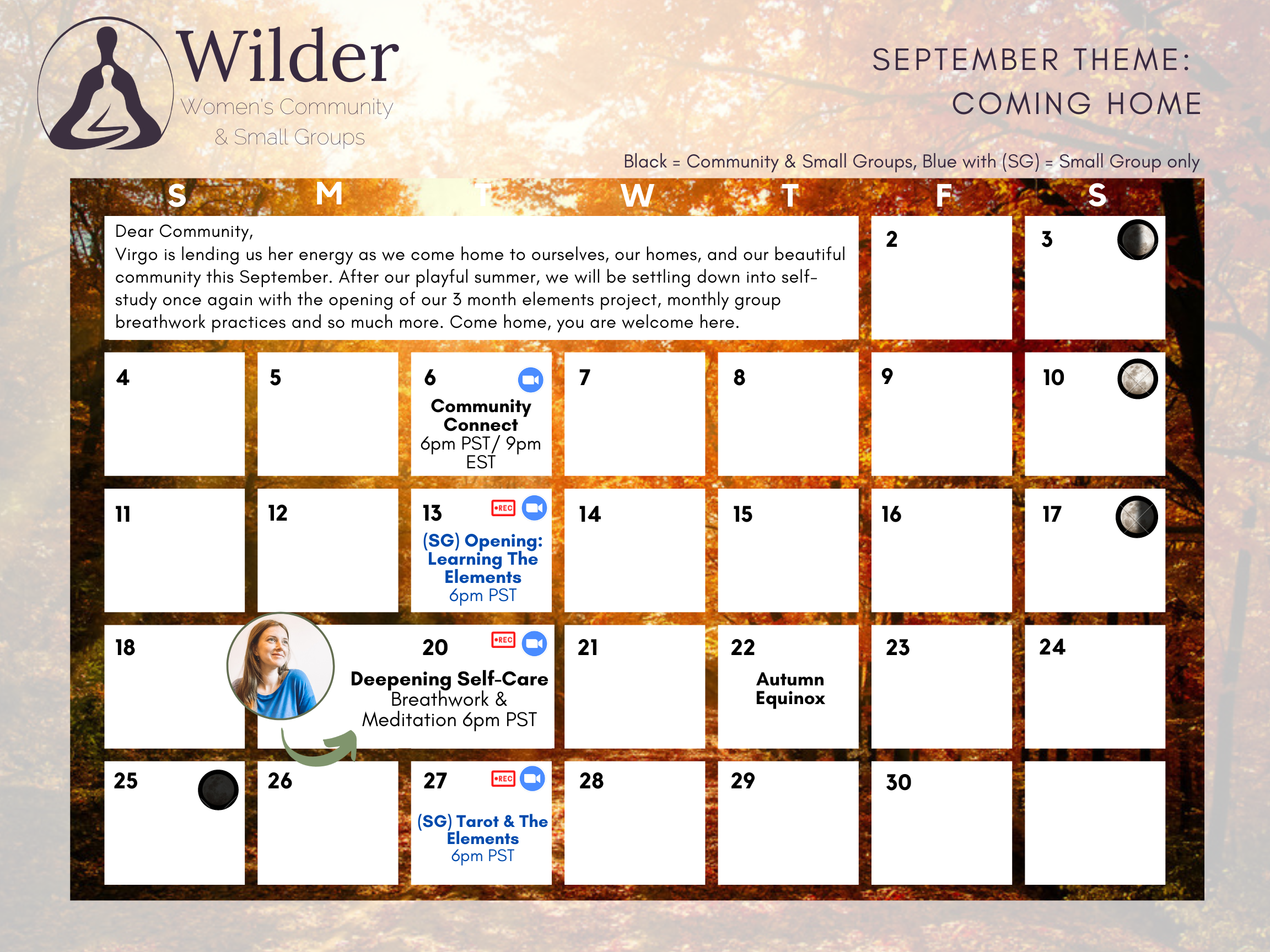 Join our small group of women who seek to deepen their knowledge.


Learn the skills to harness your intuition, expand your ability to observe with compassion, and trust yourself implicitly.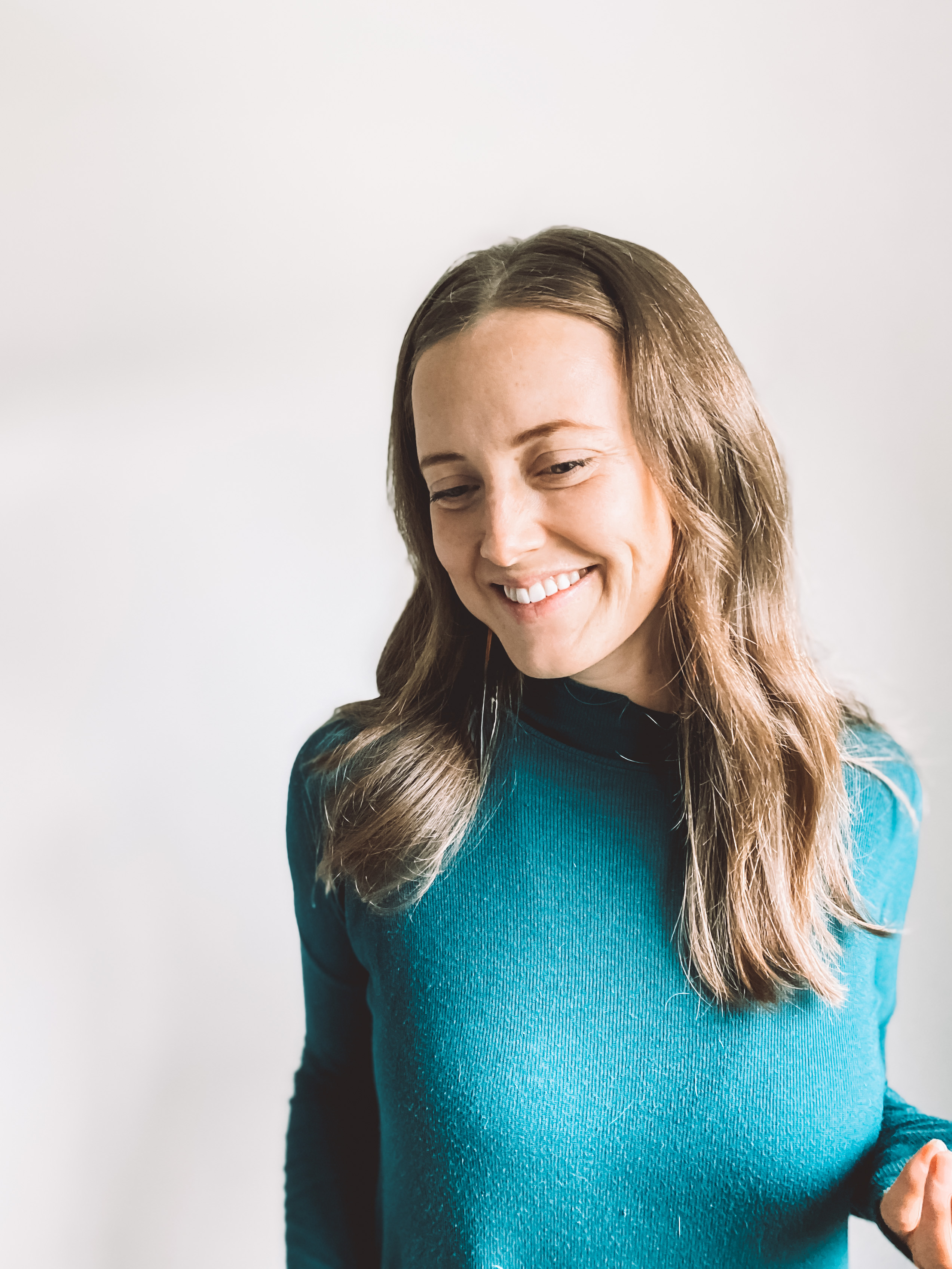 Welcome,


We within our group that these gatherings are something we do for ourselves, together. It is a container of solo inner work, self-care, and self-expression that we continuously hold each other accountable to. It is the epitome of what I wanted to create when I started hosting women's groups in my living room five years ago, though I admit, I hadn't ever imagined it would be online. I am deeply honoured to host it week in and week out and find that it has become the community my heart has always yearned for.
I bring my love of nature, learning and curious spirit to every session, as well as all my professional experience and training in self-inquiry, therapeutic modalities such as Compassionate Inquiry and IFS, and 15 plus years of work as a yoga instructor and physical therapist.
This is our group, and together we learn so much about ourselves, our relationships, and our incredible intuitive nature.
With love,
Molly
Here, we are magicians, witches, and powerful women
We strive for slowness
And honour what we observe

What's Inside The Membership?
We meet on Zoom on Tuesdays at 6 pm PST.
You will also access our bank of guided meditation (Meditation & Elevation Practice), the library of movement practices, including yoga and joint care (Movement Medicine), and Creating on Purpose: a course on Manifestation and Moon Magic - all offered with the intention to help you integrate the work we do together.


Frequently Asked Questions
AM I ABLE TO JUST DO ONE MONTH, OR CAN I ONLY DO 3 AT A TIME?
Life get's busy - believe me, I know, but I've found that when we commit to something for 3-months or more there's a full shift in our lifestyle - we've gone the distance to integrate what we've learned and experienced the magic for ourselves. The 3-month membership also gives us the opportunity to build community and connect to a greater capacity, for these reasons, I'd like to invite you to commit to a full 3-months of developing relationships, showing up for yourself and others and integrating your heart-centred lifestyle.
I DON'T HAVE A FACEBOOK ACCOUNT, CAN I STILL JOIN?
There are two platforms we will be working off during this group: teachable and Facebook. Facebook allows us to connect regularly, build deeper relationships, share our process of integration, celebrate wins - it's an important part of this group.
If you don't currently have an account on Facebook, you do not need to get it! All the updates will come via email as well as on inside the Facebook forum!
WHEN WILL MY MEMBERSHIP RENEW, AND IS IT EASY TO CANCEL?
Your membership will renew three months from the day you signed up and will take effect immediately for the next quarter of The Wild & Aligned Women's Group. And yes, it's sooo easy to cancel!! There's a no-questions-asked cancellation policy, and I've even made a 1min video to show you the exact steps you can take if you need to take some time away from the group! And no worries - you're always welcome to come back.